Malware is a software that is specifically designed to harm your computer, server, client or a whole computer network. There are a lot of types of malware such as viruses, worms, ransomware, spyware and so on.
But today we will be talking about malware that can infect your website, webshop and other applications and can be more dangerous than a simple virus. A malicious website is a site that attempts to install malware, collect data or even distributes unwanted ads by injecting malicious code in your website.
According to SecurityWeek, around 1% of all live websites are infected with malware each week. This amounts to roughly 18,500,000 websites, with an average website being attacked 44 times every day. There are an estimated 1 million new strains of malware generated each day. ? Crazy, right? Do you really want to put your visitors or customers at risk by not protecting your website? No, not really. Not only you can put your customers at risk it can drastically impact your business online by a bad reputation, data leak and lowering your SEO score or even get blocked by major search engines like Google. But SEO score will be the least of your concern if a major data breach occurs and in the worst-case scenario, your customer's private data get leaked.
How to protect your website?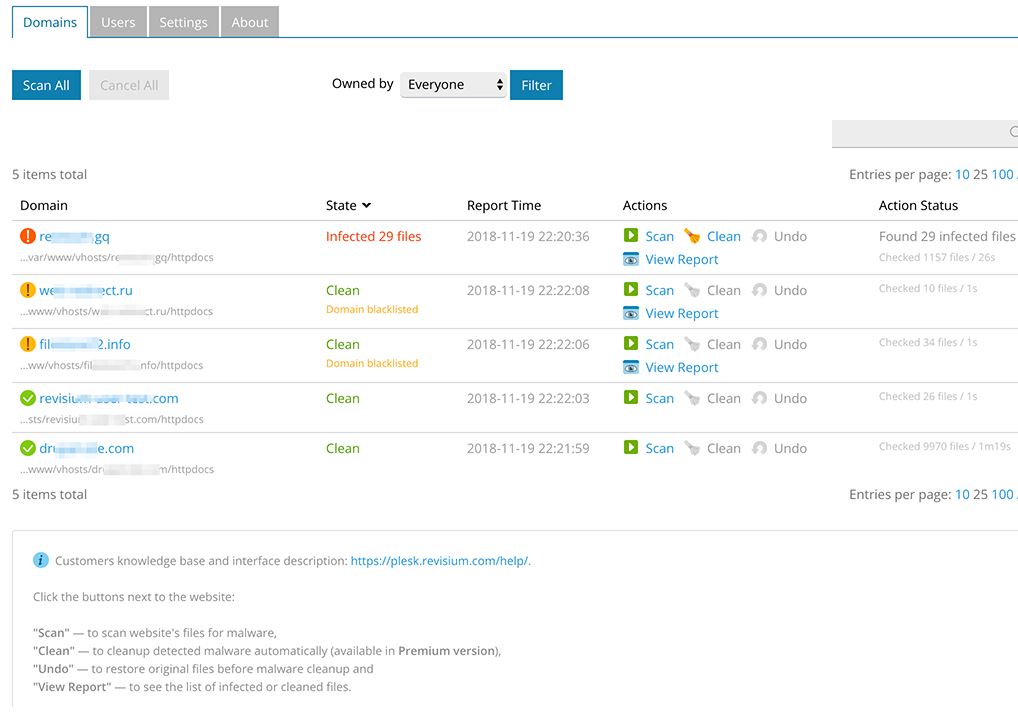 That all sound scary but there are quite a few things that you can do to prevent the worst thing from happening. First, you need to know that we at webo.hosting got your back! All of our servers and hosting plans have strict firewall rules that prevent unauthorised access to the server and your files. But keep in mind that attackers can still gain access to a server via your web application or any other vulnerability, therefore firewall is just not enough.
Scan your website against malware
All of our web hosting plans come with a free malware & scanner, so why not use it? We use ImunifyAV that can detect any type of malicious file, including backdoors, web-shells, viruses, hacker tools, 'blackhat SEO' scripts, phishing pages, and many others. The scanner works with PHP based code or classic static HTML build websites. You can scan your website for free in your Hosting control panel via a friendly interface for free. ?
Protect your hosting account
This is paramount to your website security! Enable 2 Factor Authentication (2FA), keep your contact information updates such as email or your phone number so we can reach you in case of any problems. At the most important thing is to keep your password safe and change them on a regular basis and you should always use a randomly generated password. If you keep your hosting account unprotected attacker can gain access to all of your websites, files, domains or even emails.
Also, a good practice is to remove any unused FTP accounts that have access to your data and also it is a good idea to change FTP passwords from time to time. Don't forget to remove any unused databases or database users and if possible do not use only one database user for multiple databases. If attacker would gain access to that database user it could access all of your databases under that user, so it is strongly advised to use multiple database users.
Keep your applications and libraries up to date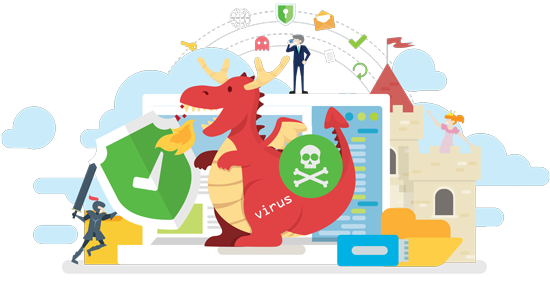 We talked a lot on how to secure your WordPress website here so you should check that post out. But in general keeping your web applications such as WordPress, Joomla, Drupal, Magento and others up to date is one of the best security practices out there. A lot of such software is Open Source and anyone can access source code even attackers, that means that they can analyze and find any number of backdoors. Generally speaking, a community-driven software is quite good at patching things up so hit that update button. If you are using software that is not popular or development is at a standstill it would be wise to check for any alternatives out there that are still updated regularly. ?
To wrap it up
Those are just a few things that you can do to prevent your website from being hacked. We will write more on this topic so stay tuned to our blog! In the meantime, you can check our Web hosting offers that come with a malware scanner, advance firewall and Cloud Flare protection.
This error message is only visible to WordPress admins
Error: No connected account.
Please go to the Instagram Feed settings page to connect an account.